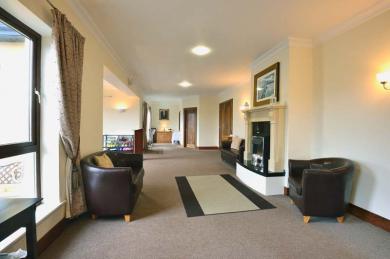 The Widowed or Surviving Civil Partner Grant is a once-off payment to widows, widowers or surviving civil partners with dependent children, or children in full time education.The current rate is €6000.
Where to apply:
Widow's, Widower's or Surviving Civil Partner's Pension Section,
Department of Social Protection,
Pensions Services Offices,
College Road,
Sligo, Ireland.
Tel: (071) 915 7100
Locall: 1890 500 000
This information has been given by of Department of Social Protection and may be subject to change.
If a person dies because of an accident at work or occupational disease, Death Benefit may be paid to their dependants. It may also be paid to dependants if, at the time of their death, the person was getting Disability Pension for loss of at least half of their physical or mental ability, regardless of the cause of death.
If you were wholly or mainly dependent on your child for financial support, you may be entitled to a Dependent Parent's Pension, if they die of a work-related illness or while receiving Disability Pension. This pension may be significantly reduced if your deceased child was married or in a civil partnership.
For further details on how to apply and eligibility rules visit the Dept. Of Social Protection website.
A person applying for this assistance must be in receipt of a social welfare payment. This financial assistance is means-tested and is payable at the discretion of the community welfare officer (CWO).
An application form may be obtained in the applicant's local health centre. The CWO will then consider the status and means of the applicant and the deceased. The funeral invoice must be in the name of the applicant and all relevant details provided. A cheque, if issued, will then be made payable directly to the funeral director. For the latest information, please click here.
When a person dies while in receipt of a social welfare payment, the payment will usually continue to be paid to the surviving partner/carer for six weeks after the date of death if they are a named dependent/carer. Contact your local social welfare office for more information.
If the death occurs of a current member of a credit union, who had joined between the ages of 16 and 70, they may be entitled to Death Benefit Insurance. The actual amount of insurance benefit may vary from one credit union to the other. The minimum benefit offered is €1,300 in the Republic of Ireland. The relevant Credit Union will supply more details on this matter.
Download Death Registration info
Useful Links
Citizens Information
Department of Social Welfare
Pieta House
Anam Cara
Sudden Infant Death Association
Children Going Through Bereavement